The truth about value and growth performance
Value certainly lagged behind growth in 2020 but not all value companies had a bad year.
03/02/2021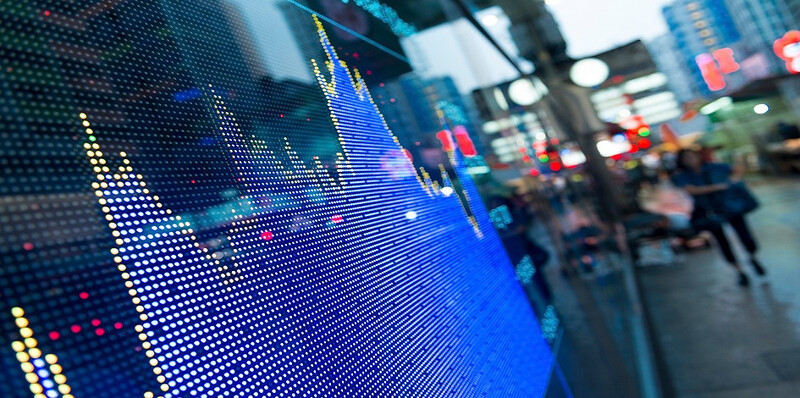 A statement I have heard many times in recent years, last year especially, is that the "value" style of investing no longer makes sense. That the very idea that buying an unfashionable stock can make sense, when the new hottest stock with the most epic growth forecasts is being dangled, tantalisingly, in front of you. The implication is that, if you want attractive returns, the only place you will get them is in "growth" stocks. Even better, technology stocks.
But this is wrong.
Let's start with the headlines. In 2020, growth stocks (MSCI USA Growth index) returned 43% in 2020, while value stocks (MSCI USA Value index) returned only 1%. So does this mean value was onto a hiding for nothing? Not quite.
The median company in the MSCI USA Growth index only returned 22%, some way short of the index's performance. This is because the index was dominated by the strong performance of a handful of very large companies. It overstates how well most growth companies performed.
The median growth stock did not perform as well as the benchmark
2020 performance
Past performance is not a guide to the future and may not be repeated
Benchmark indices are MSCI USA Growth index and MSCI USA Value. Source: Refinitiv Datastream and Schroders
18% of the companies in the MSCI USA Value index returned more than 22% last year. This doesn't change the facts that growth clearly outperformed value but it does demonstrate that a reasonable number of value companies also performed very well. Just as all growth companies didn't do as well as the index would suggest, not all value companies had a bad year.
18% of value companies outperformed the median growth company in 2020
Benchmark indices are MSCI USA Growth index and MSCI USA Value. Source: Refinitiv Datastream and Schroders
 Some of the better performing value companies include the chemical manufacturer, Albemarle (+106%), the mining company, Freeport McMoran (+99%), the delivery company, Fedex (+74%), and the agricultural, construction and forestry machinery manufacturer, Deere (+58%).
The roster of top performers is quite likely to be different next year. But anyone who has been sucked into the hype to believe that it is only high growth companies that can offer high returns needs to think again. Less sexy companies can generate just as sexy returns.
Important information
Important Information:
This document is issued by Schroder Investment Management Australia Limited (ABN 22 000 443 274, AFSL 226473) (Schroders). It is intended solely for wholesale clients (as defined under the Corporations Act 2001 (Cth)) and is not suitable for distribution to retail clients. This document does not contain and should not be taken as containing any financial product advice or financial product recommendations. This document does not take into consideration any recipient's objectives, financial situation or needs. Before making any decision relating to a Schroders fund, you should obtain and read a copy of the product disclosure statement available at www.schroders.com.au or other relevant disclosure document for that fund and consider the appropriateness of the fund to your objectives, financial situation and needs. You should also refer to the target market determination for the fund at www.schroders.com.au. All investments carry risk, and the repayment of capital and performance in any of the funds named in this document are not guaranteed by Schroders or any company in the Schroders Group. The material contained in this document is not intended to provide, and should not be relied on for accounting, legal or tax advice. Schroders does not give any warranty as to the accuracy, reliability or completeness of information which is contained in this document. To the maximum extent permitted by law, Schroders, every company in the Schroders plc group, and their respective directors, officers, employees, consultants and agents exclude all liability (however arising) for any direct or indirect loss or damage that may be suffered by the recipient or any other person in connection with this document. Opinions, estimates and projections contained in this document reflect the opinions of the authors as at the date of this document and are subject to change without notice. "Forward-looking" information, such as forecasts or projections, are not guarantees of any future performance and there is no assurance that any forecast or projection will be realised. Past performance is not a reliable indicator of future performance. All references to securities, sectors, regions and/or countries are made for illustrative purposes only and are not to be construed as recommendations to buy, sell or hold. Telephone calls and other electronic communications with Schroders representatives may be recorded.