Schroder Asian Asset Income Fund receives MRF northbound approval
Brings diversity to mainland investors with flagship multi-asset income product
07/06/2017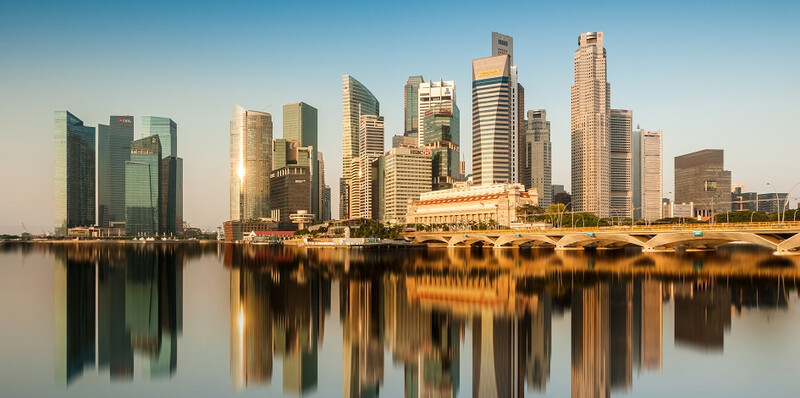 Important Information
1. The fund invests primarily in Asian equities and fixed income securities which offer attractive yields and sustainable dividend payments. The fund will have limited Renminbi (RMB) denominated underlying investments.
2. In respect of the distribution units, the manager will declare and pay monthly distributions. However, the distribution rate is not guaranteed. Distribution yield is not indicative of the return of the fund. Distribution may be paid from capital of the fund. Investors should note that where the payment of distributions are paid out of capital, this represents and amounts to a return or withdrawal of part of the amount you originally invested or capital gains attributable to that and may result in an immediate decrease in the value of units.
3. Changes in market interest rates will affect the value of debt securities held by the fund. The fund invests in below investment grade and/or unrated debt securities may be subject to higher counterparty, credit and liquidity risk than higher rated securities.
4. The fund's investment in emerging and less developed markets may be subject to significant risks such as political and economic risks, legal and regulatory risks, market and settlement risks, execution and counterparty risk, and currency risk.
5. The fund may invest into investments denominated in currencies other than the fund's base currency and subject to currency and exchange risk. If the investor's based currency is a different currency than the share class's currency being invested in, the investor needs to carry out conversion and would involve conversion costs. RMB is currently not freely convertible. There is no assurance that RMB will not be subject to devaluation.
6. The effects of hedging will be reflected in the net asset values of the respective hedged classes. Expenses arising from hedging transactions will be borne by the relevant hedged classes. Hedged share class hedges the fund's base currency back to its currency of denomination on a best efforts basis. The volatility of the hedged classes measured in the fund's base currency may be higher than that of the equivalent class denominated in the fund's base currency.
7. The fund may invest in financial derivative instruments (FDI) for hedging purposes. In adverse situations, the fund's use of FDI may become ineffective in hedging and the fund may suffer significant losses. Risks associated with FDI include counterparty risk, credit risk and liquidity risk. Such exposure may lead to a high risk of capital loss.
You should not make any investment decision solely based on this document. Please read the relevant offering document carefully for further fund details including risk factors.
Schroders announced today its Hong Kong domiciled Schroder Asian Asset Income Fund (AAI Fund) has been approved for sale in Mainland China under the Mutual Recognition of Funds (MRF) scheme. The move provides a new channel for Mainland Chinese investors to access Schroders funds and tap into Asian investment opportunities in a diversified long-term manner.
David Guo, Head of China Business, Schroders said: "As one of the first foreign asset managers to be active in China, we have continuously introduced innovative products and access to investment opportunities outside of China for retail and institutional investors. We observe that MRF northbound funds that exist in the market are typically either straight equity or bond funds. We are excited to offer mainland investors additional diversity with our Hong Kong flagship multiasset income product, which aims to capture both income and growth opportunities in equities and fixed income securities across Asia. "
Lieven Debruyne, CEO, Asia Pacific, Schroders said: "China is an important part of our overall Asia business strategy, and the MRF scheme enables us to deepen our reach and further expand our presence in the country. The scheme complements our existing investment service provided to QDII funds in the market, and gives mainland investors further options in accessing international investments."
The Schroder AAI Fund is an actively managed multi-asset fund with robust risk management when investing in Asian equities and fixed income assets. It aims to generate stable long-term income for investors by focusing on assets that provide sustainable yields. The Fund has HK$37.4 billion of AUM as of 31 March 2017.
Bank of Communications Schroder Fund Management Co., Ltd. ("Bocom Schroders"), Schroders' Mainland China joint venture which was established in 2005, is the master agent for the Schroder AAI Fund on the mainland. The AAI Fund is expected to be sold through leading foreign and local distributors, including their relevant online platforms.
Ruan Hong, CEO, Bocom Schroders, commented: "As one of the pioneering asset managers in China, Bocom Schroders has built a sophisticated distribution network that reaches targeted investors in the market. The Schroder AAI Fund further enhances our product range and enables us to give Chinese investors additional access to Asian markets."
Important Information
The contents of this document may not be reproduced or distributed in any manner without prior permission.
This document is intended to be for information purposes only and it is not intended as promotional material in any respect nor is it to be construed as any solicitation and offering to buy or sell any investment products. The views and opinions contained herein are those of the author(s), and do not necessarily represent views expressed or reflected in other Schroders communications, strategies or funds. The material is not intended to provide, and should not be relied on for investment advice or recommendation. Any security(ies) mentioned above is for illustrative purpose only, not a recommendation to invest or divest. Opinions stated are valid as of the date of this document and are subject to change without notice. Information herein and information from third party are believed to be reliable, but Schroder Investment Management (Hong Kong) Limited does not warrant its completeness or accuracy.
Investment involves risks. Past performance and any forecasts are not necessarily a guide to future or likely performance. You should remember that the value of investments can go down as well as up and is not guaranteed. You may not get back the full amount invested. Derivatives carry a high degree of risk. Exchange rate changes may cause the value of the overseas investments to rise or fall. If investment returns are not denominated in HKD/USD, US/HK dollar-based investors are exposed to exchange rate fluctuations. Please refer to the relevant offering document including the risk factors for further details.
This material has not been reviewed by the SFC. Issued by Schroder Investment Management (Hong Kong) Limited.