Study finds no end in sight to rise of private assets
Investors continue to allocate more capital to private assets, attracted by the potential for diversification, according to the 2021 Schroders Institutional Investor Study.
08/11/2021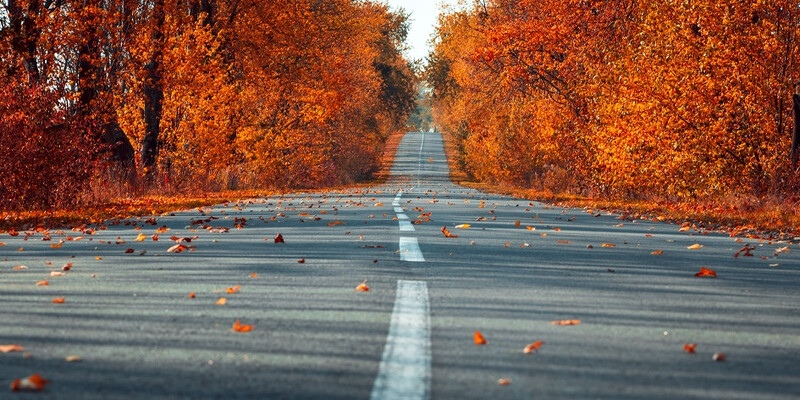 Schroders' annual Institutional Investor Study asks hundreds of influential investors around the globe about their views, and provides invaluable insights into the trends that are shaping markets. This year's study canvassed 750 institutional investors collectively managing $26.8 trillion.
The 2021 results show that private assets continue to take a greater share of institutional portfolios. Given the strong momentum in allocations identified in previous years' results - and that many of the key challenges in liquid markets have persisted – this was perhaps to be expected. Even the global pandemic couldn't derail the momentum. 90% of respondents confirmed allocations would rise in one or more areas of private assets through 2021.
However, what we find especially encouraging is the emergence of signs that the versatility within private markets is being recognised more and more. It's interesting to see that private asset palettes will likely be growing more colourful, with a key finding of the 2021study that investors are increasingly looking to branch out and explore new areas.
Variety show
Private equity remains the area attracting the most capital, and the second most popular asset class - infrastructure equity - is also unchanged from the previous year's study. However, 29% of investors this year also expect to invest more in impact strategies, something private assets are uniquely positioned to deliver.
37% of respondents say they expect an increase in allocation to private equity. Private equity demonstrated its stability during the global financial crisis and has done so again during the Covid-19 crisis.
Which are the most popular private assets? 
32% of respondents plan to increase their infrastructure equity allocation. This is arguably, unsurprising in this environment. At a time when interest rates are ultra low, infrastructure equity assets offer robust yields, while also protecting capital and potentially anticipating inflation rises. In addition, with ESG considerations now of utmost importance, infrastructure's positive effects - both direct and indirect - are invaluable.
Another area that has shown consistency during the Covid-19 crisis is private debt. The crisis has been the first true proof-of-concept for private debt since its inception as an asset class following the global financial crisis. Increased allocations to private debt reflect investors' belief in its ability to adapt in face of diversity by pivoting toward defensive sectors, for example healthcare and technology, and renegotiating borrower-friendly funding terms.
Diversification is key
This year's study highlights that the opportunity to better diversify portfolios is a key driver of rising allocations to private assets (80%, up from 78% in 2020). Indeed, even "generating high returns" was bumped into second place among the reasons institutional investors use private assets.
Why are investors turning to private assets?
But while institutional investors clearly value diversification highly, we think the variety and consistency of diversification in private assets may still be underestimated. The opportunity is not only to diversify across publicly listed and private investments, but also to diversify within private assets. Private markets have grown and matured over the last two decades and today represent a multitude of strategies with a variety of return drivers.
Read more: How to build dependable diversification with private assets
Sustainability and private assets
Sustainable investing has grown significantly in liquid markets in recent years, so a rise in attention within private capital was inevitable. The much greater proximity that private asset investors have to their portfolio holdings means positive change can be delivered with precision, and with visible, real world results.
The impact of Covid-19 affected all aspects of our lives and highlighted inequality and drew our effect on the environment into sharper focus. Alongside an increased allocation to private assets, 37% of respondents highlight that the pandemic has also made them put more importance on ESG considerations when investing in private assets. The growing momentum behind sustainability in private assets will certainly be one to watch over the coming years.
It is clear that institutional investors have a significant demand for investment strategies working to foster positive change.
What's more, Covid-19 has indicated the importance of providing financing in real time to the core sectors of the economy. It has also shown how vital the combination of public and private resources is at times of crisis, when financing needs are overwhelming and the funding from the private sector alone would not suffice. 
Private debt in emerging and frontier markets also proved crucial, with dedicated initiatives targeting the sectors and regions most impacted by the pandemic.
Important Information

The contents of this document may not be reproduced or distributed in any manner without prior permission.

This document is intended to be for information purposes only and it is not intended as promotional material in any respect nor is it to be construed as any solicitation and offering to buy or sell any investment products. The views and opinions contained herein are those of the author(s), and do not necessarily represent views expressed or reflected in other Schroders communications, strategies or funds. The material is not intended to provide, and should not be relied on for investment advice or recommendation. Any security(ies) mentioned above is for illustrative purpose only, not a recommendation to invest or divest. Opinions stated are valid as of the date of this document and are subject to change without notice. Information herein and information from third party are believed to be reliable, but Schroder Investment Management (Hong Kong) Limited does not warrant its completeness or accuracy.

Investment involves risks. Past performance and any forecasts are not necessarily a guide to future or likely performance. You should remember that the value of investments can go down as well as up and is not guaranteed. You may not get back the full amount invested. Derivatives carry a high degree of risk. Exchange rate changes may cause the value of the overseas investments to rise or fall. If investment returns are not denominated in HKD/USD, US/HK dollar-based investors are exposed to exchange rate fluctuations. Please refer to the relevant offering document including the risk factors for further details.

This material has not been reviewed by the SFC. Issued by Schroder Investment Management (Hong Kong) Limited.
Topics
Schroders Institutional Investor Study