Most read of 2022: Schroders' top 20 talking points
War, rising rates, falling markets: 2022 was a year in which investors – still recovering from the pandemic – had to deal with Russia's invasion of Ukraine and much else. Which issues most intrigued our audiences?
12-29-2022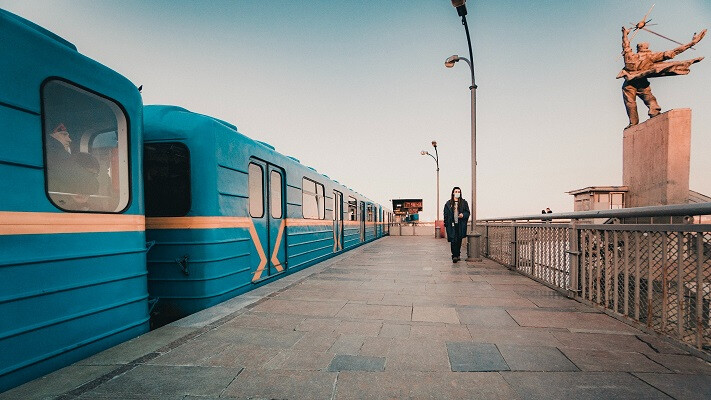 2022 was the year of "regime shift": the beginning of the end of the era of easy money. Supply-chain bottlenecks resulting from the pandemic, coupled with the shock of Russia's invasion of Ukraine and the resulting energy crisis, pushed up inflation around the world.
Interest rates rose in response: during 2022 the US Federal Reserve raised rates from 0.25% at the start of the year to 4.5% by mid- December.
War in Ukraine
Demand for information and analysis in the immediate aftermath of Russia's invasion of Ukraine was high: our rolling blog covering events during the early weeks of the invasion was more read than anything else in 2022.
As the year unfolded, it continued to be a tumultuous time for markets. The S&P500, which in each of 2019, 2020 and 2021 ended the year up – notwithstanding the pandemic – fell during the course of 2022 by around 20%. Pieces which looked back at historic market corrections were, as a result, widely read.
During the second half of 2022, with recession appearing more likely heading into 2023, readers' interest was increasingly focused on US corporate earnings.
Rising bond yields
Rapidly rising interest rates and bond yields were a key theme of 2022. By October, Schroders' Chief Investment Officer Johanna Kyrklund observed that "US investment-grade bonds have gone from a yield of 2.2% 12 months ago to a yield of 5.6%". "We are starting to be rewarded for taking risk in bonds," she said, in one of the most popular notes of the year, pointing out that "higher starting yields also act as an income cushion for investors against the impact of further price declines."
Yields on government bonds rose around the world. The UK experienced unique problems when gilt yields spiked following the September "mini-budget" announced by short-lived Chancellor Kwasi Kwarteng. Our analysis of the UK's predicament – and what it might suggest for other indebted economies in an era of rising borrowing costs – was also widely read.
Environmental and social factors
Schroders' articles and videos covering the many facets of sustainability featured high in the top 20 of the year. In some of these, Schroders' experts provided commentary on significant legislation or events such as COP27 and COP15. But readers were also extremely interested in discovering how we engage with companies in which we invest on clients' behalf – including high-profile firms such as Amazon. 
We know that audiences want our content in multiple formats, and our list of 2022's top 20 bears this out by including a number of videos. There are two, for example, from the popular "MyStory" series, where Schroders' experts give their personal take on an aspect of their everyday investment roles.
We publish in many countries and languages, and it is is difficult to come up with a single, comprehensive list of our most popular pieces. The following is based on open-rates of our Talking Point alert emails, and so represents the stories' raw appeal to subscribers.
2022: top 20 talking points 
LIVE: what does Russia's invasion of Ukraine mean for markets?
33 Reasons not to invest in the stock market
Amazon workers' rights: how we will vote at 2022 AGM
$25,857: the cost of trying to time the market
Our multi-asset investment views – October 2022
The bear market story and what next – in six charts
Q&A with Andy Chorlton: fear and opportunity in bond markets
What rising gilt yields mean for UK equity investing
UK small and mid caps: how much bad news is already priced in?
CIO Lens Q4 2022: we need to talk about yields
China – what now for investors?
Key challenges facing the UK's new prime minister
Inflation Reduction Act: the most important climate bill in US history?
What have we learned from the US earnings season?
MyStory: "We're not ready to make the energy shift"
Private assets: routes in for investors
The curious case of Turkey's runaway stock market – can it continue?
MyStory: "How I'm transforming a former prison in Amsterdam"
Weakening pound: what does it mean for UK interest rates and assets?