TalkingEconomics - The world economy shrugs off uncertainty… for now
Concerns about the impact of Brexit and President Donald Trump's populist policies on growth have been swept aside and growth forecasts are now likely to be upgraded
01-31-2017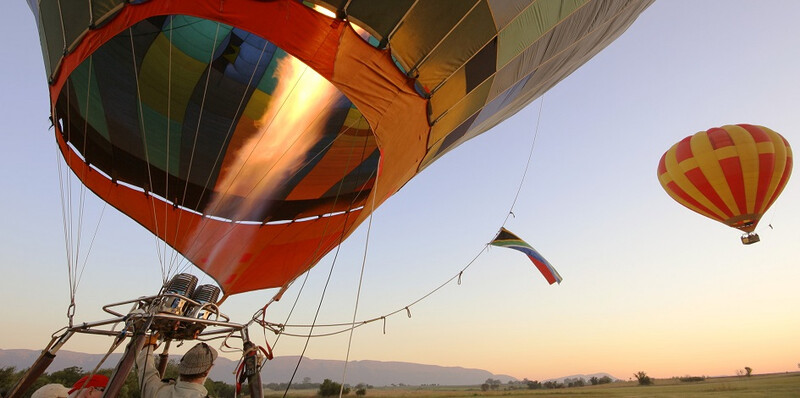 In summary: 
The world economy is strengthening, despite the increase in economic uncertainty. Concerns about the impact of Brexit and President Trump's populist policies on growth have been swept aside, prompting talk of a crisis in economic forecasting. Growth forecasts are now likely to be upgraded, but we still have doubts about the sustainability of the upswing. 
Europe faces significant headwinds in 2017. Fortunately, cyclical indicators show ongoing growth momentum while fundamentals are improving. Monetary policy should remain ultra-loose, while fiscal policy is generally supportive. Despite the political risk in 2017, a period of optimism about Europe is long overdue amongst investors. 
Chinese growth has held a steady course, but continuing this policy will become more challenging as the global environment grows more unsettled. New US policies throw up a number of hurdles in particular, but we think the focus on Chinese reserves is somewhat alarmist at this stage. 
The world economy shrugs off uncertainty… for now
Now the real business begins: Donald Trump has taken office and has started to "rebuild" America. Although we remain sceptical on the ability of the new administration to generate a sustained upturn in growth and employment through fiscal policy and trade protection, in the near term the US economy is doing fine with surveys surprising on the upside and signalling healthy growth. The same can be said for the world economy in general: our growth trackers are strengthening and macroeconomic surprise indices are touching record highs as we start the new year.
Can the upswing be sustained?
Two factors are boosting global activity: firmer consumer spending (as gains in real household incomes feed through into expenditure), and a turn in the inventory cycle. Against this backdrop we will probably have to revise up our 2017 growth forecasts. 
However, we still expect the boost from these sources to fade. The improvement in real incomes owes much to the fall in inflation which is now beginning to reverse as energy prices begin to climb. In the near term, higher oil prices should support growth via energy capital spending but eventually they will act as a drag further out as inflation cuts into consumer spending. Alongside a peak in the boost from the inventory cycle, this suggests that US growth may falter again later in the year before picking up in 2018 as fiscal stimulus comes through.
Economic uncertainty, growth and the "crisis" in economics
The upswing in activity has also posed a challenge to economists who generally believed that the recent increase in political uncertainty would adversely affect growth. We would be reluctant to say that there is a "crisis" in forecasting (as has been suggested by, most notably, the deputy governor of the Bank of England), but economists are probably guilty of projecting their own expectations onto a wider population that sees developments in a far more positive light.
Our view is that Brexit, Trump and the potential election of other populists in 2017 will result in weaker rather than stronger global growth, particularly as international trade and foreign direct investment shrink back and inflation rises. It is early days and the effects are still to come through. Nonetheless, there will be winners and losers. If President Trump gains a bigger share of global economic growth for the US then, even if the overall pie is smaller, America will be first.
Europe: improving momentum and fundamentals
Higher inflation, political risk and external uncertainties are likely to slow European growth in 2017. Inflation is likely to reduce the purchasing power of households. Elections in the Netherlands, France, Germany and potentially Italy all pose risks for economic stability, and the stability of the wider union. Meanwhile, President Trump's view of Brexit means that the relationship between the US and Europe, the two largest economic zones in the world, is fraying. 
Leading indicators point to faster growth
Despite these concerns, Europe is enjoying a good period of better-than-expected growth, which will help firms and households cope with the headwinds that will hit this year. Leading indicators suggest that growth accelerated at the end of 2016. Momentum appears to have been maintained in January, which will help firms and households cope with the rise in inflation due in the coming months. Political risk is also high this year, and while similar events appear to have had almost no impact in the UK and US last year, it is worth remembering that Europe is in a more fragile situation and has suffered more from similar events in the past (even causing recessions). 
Better fundamentals
Nevertheless, fundamentals in Europe are also improving. Good momentum has built up in the labour market, with employment growing at rates not seen since 2007. Wages are lagging behind, but should accelerate in due course. Monetary policy is expected to remain ultra-loose through this year, although northern representatives on the European Central Bank's governing council will certainly challenge President Mario Draghi's policy. Finally, fiscal policy is likely to be slightly supportive, with very few countries under pressure to tighten. So despite the political risk in 2017, a period of optimism about Europe is long overdue amongst the investor community.
China: a steady course becomes more challenging
Although Chinese growth finished 2016 on a positive note, bigger challenges await. This is particularly the case given President Trump's previously expressed belief that China is manipulating its currency to America's disadvantage as well as his proposed global trade policies. 
Trump risk: is China a currency manipulator?
Ironically, although China is undoubtedly manipulating its currency, it is doing so in a way that helps rather than hurts the US. China has been steadily burning through its reserves since 2015 in a battle to slow the depreciation of the renminbi. Chinese currency policy is no longer an authentic concern for the US – but it is a tool that could be used in retaliation should President Trump impose harsh tariffs on Chinese goods. 
China's reserves: $3 trillion is not what it used to be 
The rate of decline in reserves has been sharp enough to prompt concerns that a devaluation could be forced by the market before long, regardless of international relations. Overall, we take the view that there is currently undue alarm over the level of reserves in China, especially where analysts focus on $3 trillion as the appropriate level of adequate reserves. $1.8 trillion is a better estimate, so it is unlikely to be the issue that forces the government's hand on devaluation this year. 
Trump risk: trade wars
Trump's other key threat, of course, has been to impose tariffs. At 4% of GDP, Chinese exports to the US are not crucial to its growth, but tariffs would still generate a degree of discomfort. The greater risk is if Trump's tariffs lead to a full-blown trade war. 
While many emerging markets actually have limited direct exposures to the US, few look insulated in the event of a global trade war: Brazil, India and Colombia are perhaps safer bets than the rest. We could also hazard a guess that tariffs would not be imposed on imports of oil in many cases, so Russia could also be largely shielded. A trade war could also see a rise in defaults across emerging markets, particularly among those with large short-term foreign currency borrowing requirements. In this regard, we would be particularly concerned about Turkey and South Africa, but also much of Latin America and Malaysia. Chinese exposure in this regard is still limited.
We should, in the spirit of optimism, point out that a trade wars scenario is not our base case. Further, we believe it would take some time for the necessary legislation to be enacted, and President Trump might wish to delay potential damage to US growth until the effects of fiscal stimulus are being felt. But for all the focus on China, it is other emerging markets that stand to lose the most.
The views and opinions contained herein are those of Schroders' investment teams and/or Economics Group, and do not necessarily represent Schroder Investment Management North America Inc.'s house views. These views are subject to change. This information is intended to be for information purposes only and it is not intended as promotional material in any respect.