What is an impact bond? A specialist fund manager explains
An expert from BlueOrchard – a leading impact investment firm and a member of the Schroders Group – outlines what these increasingly popular assets are and why they matter.
01-07-2021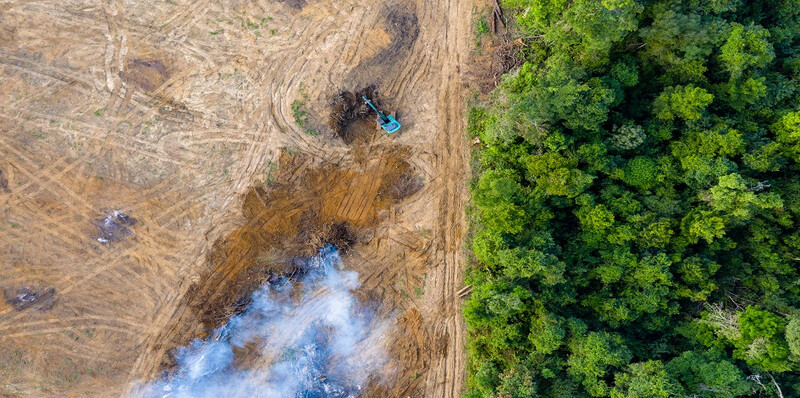 Investors are increasingly looking to align financial returns with social and environmental impact.
Green bonds have traditionally been seen as an attractive way to do this. But with growing awareness of other issues, including social issues that have been exacerbated by the pandemic, "impact" bonds are becoming increasingly popular. 
What is the difference between a green bond and an impact bond?
A green bond is an instrument in which the proceeds are used by the issuing company or government specifically to fund projects with environmental benefits.
Though issuers have, historically, been mostly governments or supranational entities, the private sector is increasingly becoming involved. For example, the private sector has accounted for approximately two thirds of issuance year-to-date (Source: Bloomberg as at 27 November 2020).
But, environmental degradation isn't the only challenge facing our planet. We're also contending with issues ranging from poverty and economic inequality, to limited access to healthcare and financial services, amongst many others.
It makes sense that those who feel strongly about these issues may look to allocate capital toward such causes.
Investing with purpose
To cater to this demand, public and private markets all over the world have introduced "impact" or "purpose" bonds, in which the proceeds are used to fund projects with specific social and/or environmental objectives.
Some examples of these include blue bonds, gender bonds, transition bonds and even rhino bonds. 
"Pandemic bonds" have been issued this year by countries such as Guatemala and Paraguay, but also by development institutions and corporate issuers as a way of alleviating the adverse economic impact of the Covid-19 pandemic.
The International Finance Corporation (IFC) issued a social bond to provide loans to small and medium-sized enterprises (SMEs) negatively impacted by the pandemic and also to finance research or the development of tests, vaccines and other medications.
We have also seen bonds issued in support of the United Nation's Sustainable Development Goals (SDGs). The SDGs are a "blueprint to achieve a better and more sustainable future for all". The UN describes them as a "call for action" to "promote prosperity while protecting the planet".
For example, Mexico issued a $890 million bond, the proceeds of which will be earmarked to support small farmers, provide free school meals and help sustain the healthcare system. 
On the private side, Bank of America issued a $2 billion bond in September 2020, the objective of which is to help low-income and minority communities in the US. 
What should investors look for in an impact bond?
We'd argue that its crucial the issuer has a transparent impact framework in place which ensures the proper allocation of the proceeds and measures its results.
Though regular self-reporting is critical, it's not enough as it tends to lack objectivity. 
One solution can be for an issuer to link funding costs to its environmental or social targets. For example, Suzano, a Brazilian paper company has tied the coupon of its sustainability-linked bond to its emission targets.
If the company fails to reach its targets, then the coupon on the bond increases for investors and the cost increases for the company. This structure creates a clear and easily communicated incentive for the company to reach its objectives.
Industry changes needed
The other problem with current reporting mechanisms is that they are not standardised.
By providing common screening criteria and performance thresholds that can be used across different issuers and bond purposes, you can begin to compare issuances and create a set of baseline expectations for investors. 
The European Union created a taxonomy in March 2018 aimed at creating a universal classification for sustainable investments. Technical screening criteria in respect of environmental metrics are expected at the end of 2020, and investors have until the end of 2021 to submit comment and provide input on the future of the framework.
The asset management industry has to take an active role in helping clients align their social and environmental values with their financial goals. We believe we have a unique opportunity to influence the development of such products in a way that ensures their efficacy and attractiveness to investors as well as genuinely benefit society and/or the environment.
References to companies are for illustrative purposes only and not a recommendation to buy and/or sell.
The views and opinions contained herein are those of Schroders' investment teams and/or Economics Group, and do not necessarily represent Schroder Investment Management North America Inc.'s house views. These views are subject to change. This information is intended to be for information purposes only and it is not intended as promotional material in any respect.