Schroder Real Return (Managed Fund) ASX Code: GROW
Unlock potential to grow your wealth via the Schroder Real Return Fund ETF.
Diversification
By investing across a broad range of asset classes, GROW aims to achieve its return objectives with lower volatility of returns.
Protection from the market
Our approach is aimed at protecting investors from bearing the full brunt of falls in markets.
Available on the ASX
The listed exchange traded fund makes it easy to buy, sell and own an actively managed diversified fund.
A multi-asset fund targeting stable returns
Market volatility can have a negative effect on the value of an investor's portfolio. As an objective-based strategy and multi-asset solution, the Schroder Real Return (Managed Fund) aims to deliver positive outcomes by providing stable returns and a lower risk of major drawdowns. Rather than comparing returns to peers or indices, we place emphasis on wealth preservation, as this can be as material to investment outcomes as the target return. Reaching such objectives requires astute and active asset allocation across a broad investment universe and different market cycles.
The strategy is diversified across equities, fixed income and alternative assets predominantly accessed by public markets, which aims to provide investors with high liquidity.Because of its focus on downside risk management the fund is most likely suited for investors approaching or in retirement.
About the Schroder Real Return (Managed Fund)
The Schroder Real Return (Managed Fund) is a multi-asset fund providing diversified exposure across defensive, growth and alternative assets. This actively managed fund aims to achieve a return of CPI* plus 4% to 5% p.a. before fees over rolling 3-year periods while minimising the incidence and size of negative returns.
Investors can access this active and diversified fund in the same way as buying shares through a broker, using the ASX ticker code: GROW.
*CPI is defined as the RBA's Trimmed Mean, as published by the Australian Bureau of Statistics.
More about the Fund
Schroders Australia CIO and Head of Multi-Asset, Simon Doyle, explains why an objective-based multi-asset strategy like the Schroder Real Return Fund can offer investors the flexibility to meet their goals across various market environments.
Why Schroders?
Investing with Schroders means investing with a global investment manager that has strong heritage and outstanding capabilities across a broad range of asset classes. Since establishing our multi-asset capability in the 1940s, we have grown to be trusted with A$354 billion* in assets across our multi-asset portfolios globally. Our 700+ global investment team, including 100+ multi-asset specialists located in our offices around the world, offers specialised, on the ground insights and analysis across a wide array of asset classes.
*As at 30 June 2022
Why consider an objective-based multi-asset fund?
Investing in a multi-asset fund such as the Schroder Real Return Fund (Managed Fund) has the potential to help investors meet several investment goals within a single solution. By investing in an unconstrained investment universe and adopting a flexible asset allocation approach, the investment team can quickly adjust the portfolio's positioning to prepare for varying economic and market conditions, leading to increased opportunity to boost returns during market upturns and mitigate risk during downturns.
If you need to find out more about the Schroder Real Return (Managed Fund)
Distribution history
| Ex-date | Record date | DRP Election date | Pay date/Reinvestment date | CPU | Reinvestment price |
| --- | --- | --- | --- | --- | --- |
| 3 July 2023 | 4 July 2023 | 5 July 2023 | 13 July 2023 | 8.06 | 3.4901 |
| 3 January 2023 | 4 January 2023 | 5 January 2023 | 13 January 2023 | 8.02 | 3.4931 |
| 1 July 2022 | 4 July 2022 | 5 July 2022 | 13 July 2022 | 5.33 | 3.5046 |
| 4 January 2022 | 5 January 2022 | 6 January 2022 | 14 January 2022 | 5.77 | 3.7931 |
| 1 July 2021 | 2 July 2021 | 5 July 2021 | 13 July 2021 | 6.63 | 3.7949 |
| 4 January 2021 | 5 January 2021 | 6 January 2021 | 14 January 2021 | 6.50 | 3.7154 |
| 1 July 2020 | 2 July 2020 | 3 July 2020 | 13 July 2020 | 6.19 | 3.6058 |
| 2 January 2020 | 3 January 2020 | 6 January 2020 | 14 January 2020 | 6.35 | 3.6800 |
Meet the managers
Investors in the Schroder Real Return Fund stand to benefit from the expertise and experience of the portfolio management teams across equities and fixed income investing as well as from other teams within Schroders.
Speak with any of the brokers listed below to help you invest in the Schroder Real Return (Managed Fund).
The role the Schroder Real Return (Managed Fund) can play in portfolios
GROW can be used in a number of ways to complement different investment strategies.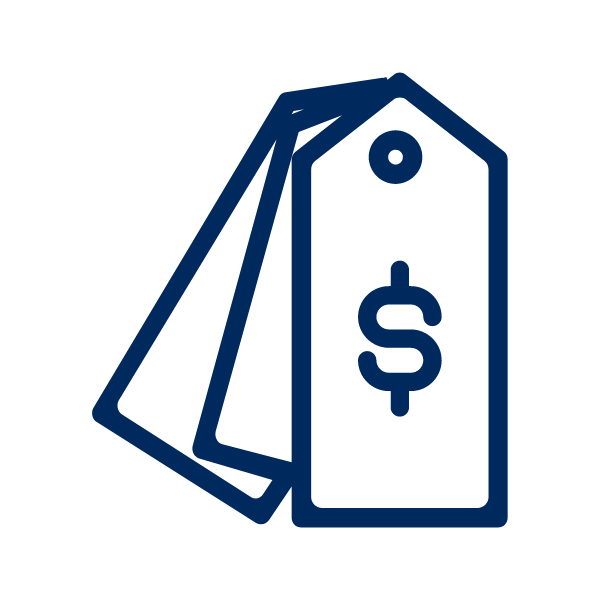 A cost effective whole of portfolio solution
The Schroder Real Return (Managed Fund) can be used as a whole-of-portfolio solution. GROW tends to be particularly effective if your investable balance is not large enough to truly diversify across the investment universe.
As a core portfolio in a 'core-satellite' approach
The Schroder Real Return (Managed Fund) can provide a solution that makes up the bulk or 'core' of the portfolio. Risk can be dialled up or down to support specific goals.
Replacing a portion of each asset class
An allocation to the Schroder Real Return (Managed Fund) can be created by reducing existing allocations to growth, defensive and alternative assets.
Who does GROW likely suit?
GROW is an active exchange traded fund that can offer a flexible solution to a broad range of investors:
Those preparing for retirement
GROW aims to generate consistent real returns while seeking to minimise the risk of large losses. It seeks to protect accumulated wealth from large drawdowns which can be detrimental to retirees.
Those in retirement
GROW has the potential to enhance retirement planning by providing capital preservation while producing income. It offers a diversified solution for investors seeking returns above the rate of inflation, without the volatility typical of a portfolio dominated by equities.
This product is likely to be appropriate for a consumer seeking capital preservation and income for all or some components of their portfolio, with a medium to high risk and return profile.
This product is unlikely to be suitable for a consumer seeking capital guarantee or for consumers with a very high risk and return profile or with a short investment timeframe.
Disclaimer
Investment in this Fund may be made on an application form accompanying the current Product Disclosure Statement (PDS) for the Fund which is available from Schroder Investment Management Australia Limited (Schroders) (ABN 22 000 443 274, AFS Licence 226473). The information contained in this material is general information only and does not take into account your objectives, financial situation or needs. Before acting on the information contained in this material you should obtain a copy of the PDS and consider the appropriateness of the information in regard to your objective, financial situation and needs before making any decision about whether to invest, or continue to hold.
The repayment of capital and performance in the Fund is not guaranteed by Schroders or any other party. Opinions constitute our judgement at the time of issue and are subject to change. Past performance is not an indicator of future performance. Investment guidelines represented are internal only and are subject to change without notice. Schroders may record and monitor telephone calls for security, training and compliance purposes.
*The Adjusted Indicative NAV ("Adjusted iNAV") will be published throughout the ASX Trading Day. The Adjusted iNAV will be updated for price movements of the underlying funds(s) investments through live market prices, foreign currency movements or proxy instruments where possible. Where this is not possible, the last price at which an asset was quoted, will be used. The Adjusted iNAV is indicative only, and may incorporate securities for which there are no live market prices at the time of calculation and so it may not reflect the actual value of the underlying assets of the fund(s). More information on the Adjusted iNAV is available in the fund's Product Disclosure Statement.
*iNAV calculations as shown on https://www.schroders.com/en/au/individuals/funds/grow/ (the "data") provided by ICE Data Indices, see ICE Terms of Use, and is updated during ASX trading hours. Powered by Factset. iNAV is indicative and for reference purposes only. The Fund is not sponsored, endorsed, sold or marketed by ICE Data Indices, LLC, its affiliates ("ICE Data") and ICE Data or its respective third party suppliers MAKE NO EXPRESS OR IMPLIED WARRANTIES, AND HEREBY EXPRESSLY DISCLAIM ALL WARRANTIES OF MERCHANTABILITY OR FITNESS FOR A PARTICULAR PURPOSE WITH RESPECT TO THE iNAV, IOPV, FUND OR ANY FUND DATA INCLUDED THEREIN.IN NO EVENT SHALL ICE DATA HAVE ANY LIABILITY FOR ANY SPECIAL, PUNITIVE, DIRECT, INDIRECT, OR CONSEQUENTIAL DAMAGES (INCLUDING LOST PROFITS), EVEN IF NOTIFIED OF THE POSSIBILITY OF SUCH DAMAGES. You acknowledge that the data is provided for information only and should not be relied upon for any purpose.
The rating issued February 2022 is published by Lonsec Research Pty Ltd ABN 11 151 658 561 AFSL 421 445 (Lonsec). Ratings are general advice only, and have been prepared without taking account of your objectives, financial situation or needs. Consider your personal circumstances, read the product disclosure statement and seek independent financial advice before investing. The rating is not a recommendation to purchase, sell or hold any product. Past performance information is not indicative of future performance. Ratings are subject to change without notice and Lonsec assumes no obligation to update. Lonsec uses objective criteria and receives a fee from the Fund Manager. Visit lonsec.com.au for ratings information and to access the full report. © 2020 Lonsec. All rights reserved.The Zenith Investment Partners (ABN 27 103 132 672, AFS Licence 226872) ("Zenith") rating September 2021 referred to in this piece is limited to "General Advice" (s766B Corporations Act 2001) for Wholesale clients only.This advice has been prepared without taking into account the objectives, financial situation or needs of any individual and is subject to change at any time without prior notice.It is not a specific recommendation to purchase, sell or hold the relevant product(s).Investors should seek independent financial advice before making an investment decision and should consider the appropriateness of this advice in light of their own objectives, financial situation and needs.Investors should obtain a copy of, and consider the PDS or offer document before making any decision and refer to the full Zenith Product Assessment available on the Zenith website.Past performance is not an indication of future performance. Zenith usually charges the product issuer, fund manager or related party to conduct Product Assessments.Full details regarding Zenith's methodology, ratings definitions and regulatory compliance are available on our Product Assessments and at Fund Research Regulatory Guidelines - Zenith Investment Partners (zenithpartners.com.au)