Schroder Equity Opportunities Fund
Focus on long-term capital growth with the Schroder Equity Opportunities Fund (Professional Class APIR SCH5738AU).
Diversified exposure
Investing in a broad universe of companies with no benchmark or size constraints delivers a portfolio that seeks to capture strong equity opportunities from across the entire spectrum of listed companies in Australia/NZ.
Disciplined approach
Our rigorous investment process enables our investment professionals to assess and value stocks on an objective basis.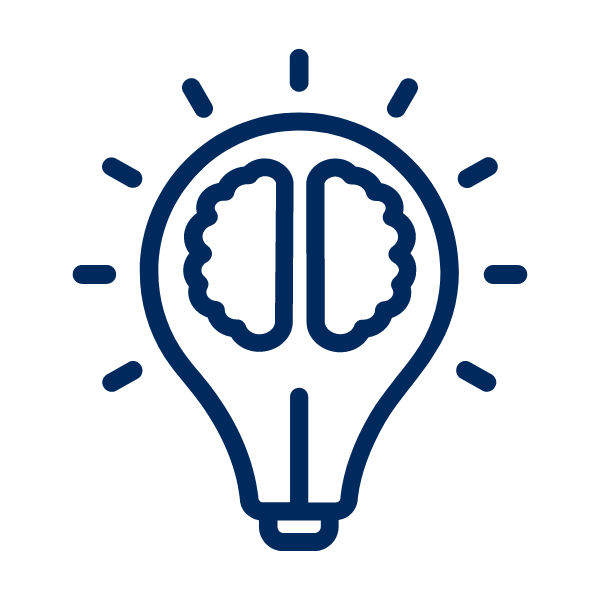 Backed by research
Drawing on both proprietary tools and inputs from sector-based analysts, our research capability provides detailed insights on equity opportunities.
Our focus on fundamental value offers potential for outperformance
Throughout the market cycle, pricing across equities can be subject to distortions driven by macro factors and investor sentiment. To secure equity opportunities with potential for performance underpinned by true value and sustainable growth, it is important to take a long-term approach that combines a disciplined and resilient investment process with a progressive approach to research through data science and our skilled analysts.
About the Schroder Equity Opportunities Fund
The Schroder Equity Opportunities Fund seeks to outperform the S&P/ASX 300 Accumulation Index after fees over the medium to long term by investing in Australian and New Zealand companies of all sizes.
As a broad cap, index unconstrained strategy, the Schroder Equity Opportunities Fund focuses on companies based on their inherent strengths, rather than short-term pricing and market sentiment. Sticking to our process may mean going against the market, but it has become our proven method for delivering positive returns over the long-term1 and downside protection.
1 As at 31 December, 2022, the Schroder Equity Opportunities Fund has returned an average of +6.64% (wholesale class) and +6.43% (professional class) per annum, net of fees, since the fund's inception in Dec 2007 (wholesale) and Feb 2018 (professional). Past performance is not a reliable indicator of future performance and may not repeat.
Identifying true value
We seek out quality companies offering clear competitive advantage, prospects for enduring growth and resilience to market downturns. We only select equities we believe to be robust performers with prospects for durable returns throughout the market cycle.
Insights from our people and technology
Our consistent approach to fundamental, bottom-up investing does not demand that we stick with traditional ways of building an investment case. Data science and technology have much to offer us as we explore new solutions for analysis, forecasts, modelling and portfolio construction.
September 2022 Portfolio Update
In this September update on Schroders' Australian equities funds, Andrew Fleming talks about the structural and political forces currently influencing the economic landscape. He also discusses recent fund performance and how we are positioned to manage risk and capture the opportunities ahead.
Why Schroders?
Investing with Schroders means investing in a global brand with strong heritage and outstanding capabilities in a broad range of asset classes. With a track record of more than 50 years in Australian equity investing, we have grown to be trusted with $7.3 billion* in FUM.
Led by Martin Conlon and Andrew Fleming, our 13 investment professionals comprise one of the largest dedicated Australian Equity teams. Our local investment team are backed by the first-class research and asset management capability you would expect from one of the biggest global names in investing.
(*As at 31 January 2023)
Why consider an Australian equity fund?
A staple for many domestic portfolios, Australian equity funds have long been a popular choice for delivering growth to Australian investors. 58% of investors hold Australian shares, and shares remain Australia's most popular investment option*.
Australian investors hold around 15% of their portfolio in Australian equities, either directly, or via a fund*. Investing in Australian Equities offers investors the potential to earn returns from capital growth and dividends.
Schroders is committed to helping you and your clients learn more about the benefits of Australian equity investing and our approach.
*ASX Australian Investor Study, 2020
If you need to find out more about the Schroder Equity Opportunities Fund
Meet our fund managers
Investors in the Schroder Equity Opportunities Fund stand to benefit from the expertise and experience of Schroders' equity portfolio management teams as well as from other teams within Schroders.
Ways to invest in the Schroder Equity Opportunities Fund
Invest directly
Complete the application form. The minimum investment amount is $500,000 for professional class.
Contact our team
For further information about investing in the fund, please speak to a member of the Schroders team.
Disclaimers
Investment in this Fund may be made on an application form accompanying the current Product Disclosure Statement (PDS) for the Fund which is available from Schroder Investment Management Australia Limited (Schroders) (ABN 22 000 443 274, AFS Licence 226473). The information contained in this material is general information only and does not take into account your objectives, financial situation or needs. Before acting on the information contained in this material you should obtain a copy of the PDS and consider the appropriateness of the information in regard to your objective, financial situation and needs before making any decision about whether to invest, or continue to hold.
The repayment of capital and performance in the Fund is not guaranteed by Schroders or any other party. Opinions constitute our judgement at the time of issue and are subject to change. Past performance is not an indicator of future performance. Investment guidelines represented are internal only and are subject to change without notice. Schroders may record and monitor telephone calls for security, training and compliance purposes.
The rating issued September 2022, APIR: SCH0035AU, is published by Lonsec Research Pty Ltd ABN 11 151 658 561 AFSL 421 445 (Lonsec). Ratings are general advice only, and have been prepared without taking account of your objectives, financial situation or needs. Consider your personal circumstances, read the product disclosure statement and seek independent financial advice before investing. The rating is not a recommendation to purchase, sell or hold any product. Past performance information is not indicative of future performance. Ratings are subject to change without notice and Lonsec assumes no obligation to update. Lonsec uses objective criteria and receives a fee from the Fund Manager. Visit lonsec.com.au for ratings information and to access the full report. © 2023 Lonsec. All rights reserved.