Operations academy
Joining Schroders as an Operations trainee
Gain insight
Go behind the scenes and get to know the inner workings of our business
Build your knowledge
Over a two-year programme, rotate across different business areas in Operations to gain hands-on experience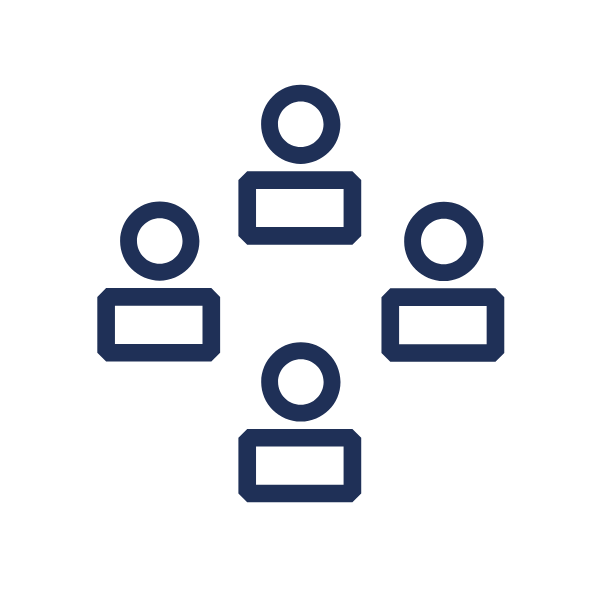 Develop your career
Gain relevant qualifications and training, as well as on-the-job experience
Ever wondered how the inner workings of a business fit together?
Operations might just be for you. Our Operations teams are the backbone of our business. They provide high quality and efficient operational oversight, processing and reporting across all of our business channels.  
Operations covers a broad spectrum of responsibilities from confirming and settling trade activity to ensuring we meet all our client, fund and regulatory reporting requirements. 
We launched our Operations Academy in 2021 to find our next generation of adaptable, creative and curious people.
As well as hands-on experience, you'll gain an industry qualification
Over two years, you'll rotate across a number of areas giving you a fantastic introduction in operations and asset management. You'll be part of the bigger picture, learning how we support each client's journey with us.
We'll support you to gain a recognised CISI Level 3 Investment Operations Certificate, as well as giving you full access to our global training programme so you can broaden your overall skill set.
Join us in Horsham (West Sussex) at our Broadlands Campus in the UK, or in Singapore or New York.
If you're a graduate, school leaver, or looking to change career we welcome your application. 
We recruit in waves at different times of the year for each region so please search the apply now pages on our careers website for roles available in your chosen location.
You'll need to think globally – and play well with others
With nine different operational functions making up our business, you'll learn how important collaboration between teams is. Our global hubs are in the UK, Singapore and the US, so wherever you're based you'll help support us to improve and standardise our processes.  
Among others, you could join Fund Operations, Client Onboarding, Asset Servicing, Reconciliation, or Performance and Client Reporting.
And you'll learn from the experts
Our specialist teams will guide you through the skills and aptitudes you'll need and show you how to put them to work in your day-to-day role. You'll get hands-on, helping us improve efficiency and minimise potential risks to our business.
Build your network through our partnership with Investment20/20
It's an investment industry programme that helps us find the best people from all backgrounds and nurture their potential. So you'll have plenty of opportunities to meet and network with trainees across the industry and take part in training, socials and insight events.
Find a balance
Away from the desk take the time to enjoy our vibrant office spaces, whether that's soaking up some sun on one of the terrace areas, BBQ lunches in the summer, or enjoying a fitness class our free on-site gym.
"I came from a very different background to finance. The Operations Academy appealed to me for its broad overview of the sector, and the opportunity to get my foot in the door. It's head and shoulders above any other I've read about or encountered. Schroders has a huge sense of community and structure. Everyone is friendly and keen to help you learn and grow into your role."
- Lewis, Operations trainee